Rookie All-Stars Feature House Democrat Duo
with Abortion Author and Patrick Blasting Pair
Capitol Inside
June 15, 2021
The line between courageous and crazy might have been impossible to delineate when it came to rookie Republican State Reps. Jeff Cason of Bedford and Cody Vasut of Arlington during their debuts as lawmakers in the Texas regular session of 2021. That made them standouts in the Legislature's freshmen class of 2021.
State Rep. Ann Johnson of Houston was the biggest star of the freshmen class in terms of the future leadership, cumulative accomplishments and overall grasp of the legislative process. Johnson was the only Democrat to flip a House seat last fall when a blue wave that both major parties were expecting failed to materialize.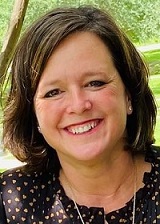 Ann Johnson MVP


Jeff Cason (R)

Jasmine Crockett (D)

Ann Johnson (D)

Shelby Slawson (R)

Cody Vasut (R)

Republicans could make a case for State Rep. Shelby Slawson of Stephenville as the most valuable newcomer in the session this year in her role as the House sponsor of the Texas Heartbeat Act - a feat that you simply never see at a statehouse where lawmakers with significant experience have always carried the major legislation. That may seem all the more extraordinary when considering that the abortion ban turned out to be the only bill that Slawson passed in her debut at the Capitol this year.
Democratic State Rep. Jasmine Crockett of Dallas sent one fewer bill to Governor Greg Abbott than Slawson managed to do in the 2021 session. But Crockett passed the same number of non-local bills as out of the House as Slawson with one apiece in their rookie sessions.
A civil rights attorney who'd been a public defender in Texarkana, Crockett demonstrated boundless potential with natural talent in the art of debate and an unrivaled work ethic that was evident when she filed 60 bills in the regular session - almost twice as many as Slawson and Johnson sponsored combined. That's the kind of devotion, determination and energy that will pay major dividends in the long run for the Democrat who was elected last year in the district that Mayor Eric Johnson represented in the lower chamber.
Johnson the current state representative is an easy choice for most valuable freshman in 2021 - however - based in large part on both the quantity and quality of the legislation that she passed her first time out in Austin. Johnson teamed with a fellow former prosecutor in GOP State Senator Joan Huffman of Houston as the chief sponsors on four significant criminal justice measures that they forwarded to the governor's desk including a plan to protect victims of human trafficking. Johnson was one of a handful of representatives who carried human trafficking proposals that Huffman sponsored in the Senate.
Johnson, Slawson and Crockett all are locks for the all-rookie team on the Capitol Inside Best of the Texas Legislature appraisal for the regular session in 2021. Huffman is the choice here for most valuable Texas senator on the list of top performers in the biennial gathering that ended on May 31. Republican State Rep. Chris Paddie of Marshall is ranked as the most valuable legislator in the west wing in 2021.
The first-team features two of Huffman's Democratic colleagues in State Senators Royce West of Dallas and Judith Zaffirini of Laredo. Republican State Senators Jane Nelson of Flower Mound and Charles Schwertner of Georgetown are all-stars as well this time around. Democratic State Reps. Nicole Collier of Fort Worth and Chris Turner of Grand Prairie also are ranked in the top 10 which includes GOP State Reps. Lyle Larson of San Antonio and Matt Schaefer of Tyler as well.
The freshmen all-stars have their fair share of unconventional with the two white male Republicans. Vasut made a reputation for himself as a parliamentary assassin as an attorney with an eye out for potential points of order that can short-circuit legislation before it has a chance to pass. But Vasut made his most spectacular mark after the session ended when he announced last week that he would not be endorsing Lieutenant Governor Dan Patrick for re-election in 2022. Vasut raised the bar on audacity to the roof - suggesting that Patrick had done more harm than good and should get down on the road as a result.
Vasut's candid and potentially kamikaze review was the kind of thing that could culminate in the disappearance of his House district on a new map that the Senate must approve in a special session this fall. But as long as Vasut can survive a primary, he could be in line for a substantial power boost from GOP Speaker Dade Phelan if he's still in charge in 2023. Vasut didn't mention Phelan by name but appeared to be defending him with the salvo at Patrick.
Cason is the only one of the Legislature's five top frosh whose selection should raise eyebrows inside the beltway in Austin. Cason went 0 for 14 in the bill passing category - a mark that might not seem as painful compared to Crockett's 0-60 record as a legislation sponsor. But Cason's goose egg in the bill author win count was entirely predictable as one of two state representatives who voted against Phelan in the House leadership election on opening day in January.
Cason appeared to do his best to emulate his predecessor - Republican firebrand Jonathan Stickland - by breaking ranks now and then with fellow Republicans who voted like replicas with no wiggle room for independent thought. While Cason might have seemed three sheets to the right of the rest of the herd that never strayed, he was one of the few Republicans who had the guts to always tell you how he really felt.
Cason accused Patrick and Senate Republicans of opening the gates to child pornography in Texas after an amendment that he sponsored was missing when a broadband access bill returned to the House for a final vote. The Cason amendment would have given favorable consideration to Internet providers with special porn filters in applications for state licenses and contracts.